HSS Blog/ learn about:
WARNING SYSTEMS AND SOLUTIONS
We are engineers. See what we think is (very) important when it comes to creating great warning systems. See why we are looking forward to monday morning and follow our process in pushing the the standards for warning solustions forward, making them better, stronger and more intuitive.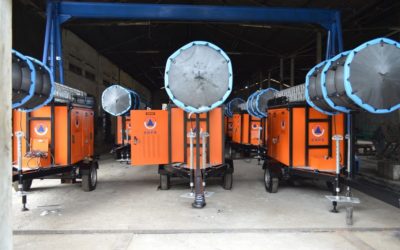 Indonesia's National Disaster Management Agency (BNPB) installed TWS deployable sirens around the dangerous zone radius of Mount Agung in Karangasem regency, Bali, to provide early warning alert system to the communities near the volcanic mountain to anticipate its eruption.