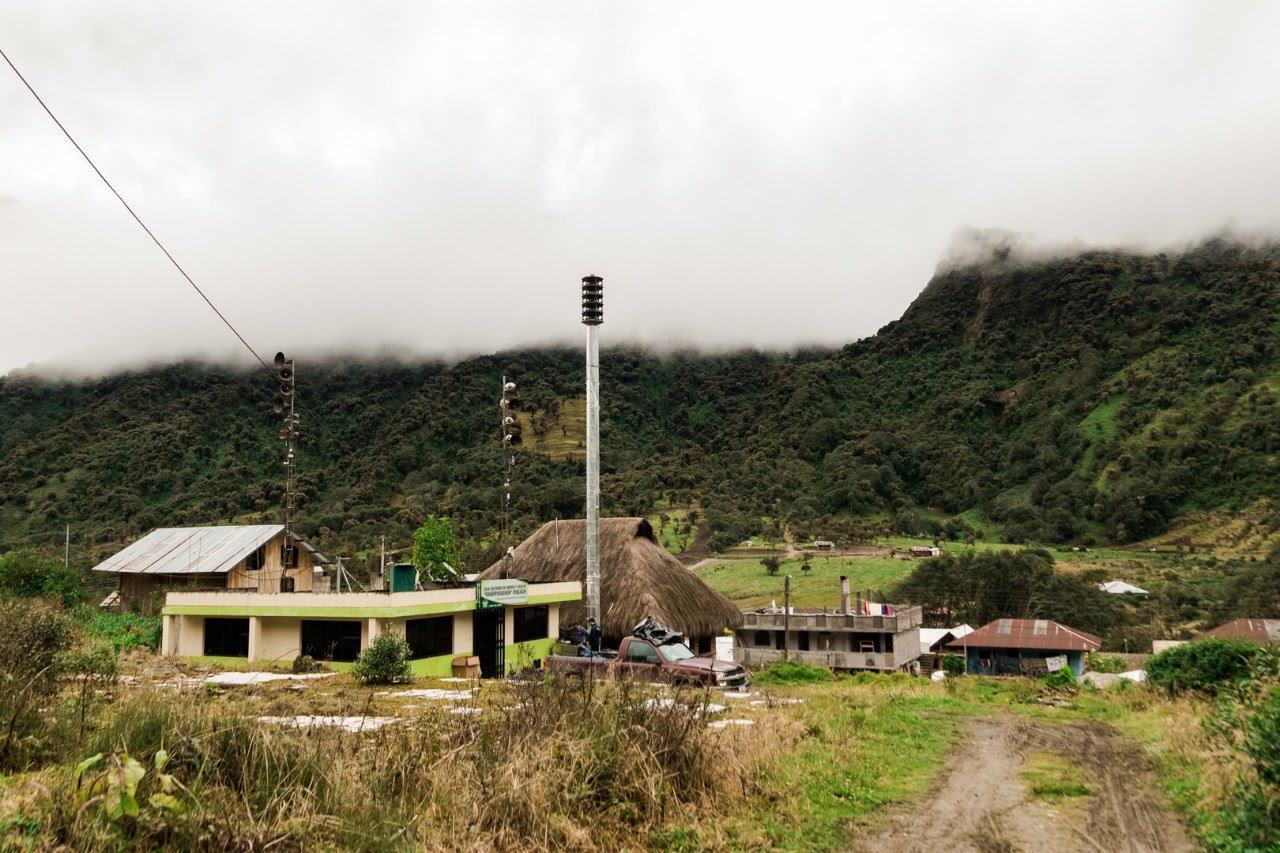 Warning System at Oyacachi – Ecuador
In 2019 an Early Warning System from HSS Engineering was installed in Oyacachi Ecuador.
Ecuador is crossed by the Andes Cordillera and the area is influenced by volcanos, mountains, earthquakes activities, and heavy rains. Ecuador is a country with different types of natural disasters, bringing destructive hazards for human life and properties.
The project took place in Oyacachi – Napo Province, which has about 104,000 inhabitants, majority indigenous. The territory contains the vegetation of the Amazon Rainforest with two natural reserves; Antisana Ecological Reserve and Limoncocha National Biological Reserve. Often,
the natural disasters
let tons of earth slides from the mountains to the villages causing losses, destroying properties, and even taking people's lives. 
To guarantee the safety of the population in the area of Oyacachi, the client,
EPMAPS,
upgraded the existing early warning system to include Salve Faccha SAT Dam. HSS Engineering's team and our local partner visited the region to analyze the specific requirements and needs of EPMAPS. Based on our findings it was decided to install a system which monitors the Salva Faccha Dam and has its main control center at EPMAPS located in Quito. The system from HSS Engineering was successfully integrated
with the existing sensors systems.
Warning systems are extremely important to alert people on time. When the population is warned – even seconds, before an event starts, can be crucial in order to save lives. Once the siren is activated, people must follow the established contingency plans. The system serves to minimize the impact that natural disasters may cause.
The system is now in full operation and is regularly being tested, checking the functionality of the system to ensure it works efficiently. At HSS Engineering, we are very proud of our excellent quality products and professionalism. We provide the right solution to specific needs.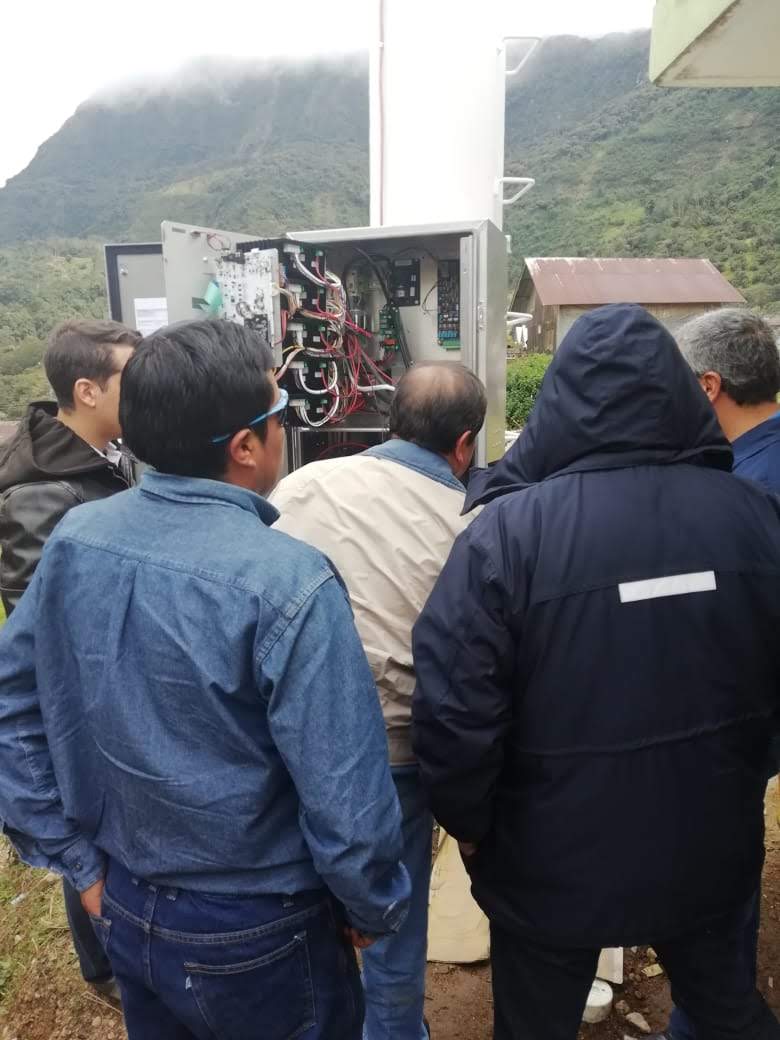 Solution System Instalation
Personal from EPMAPS and partner on the installation field
Siren Instalation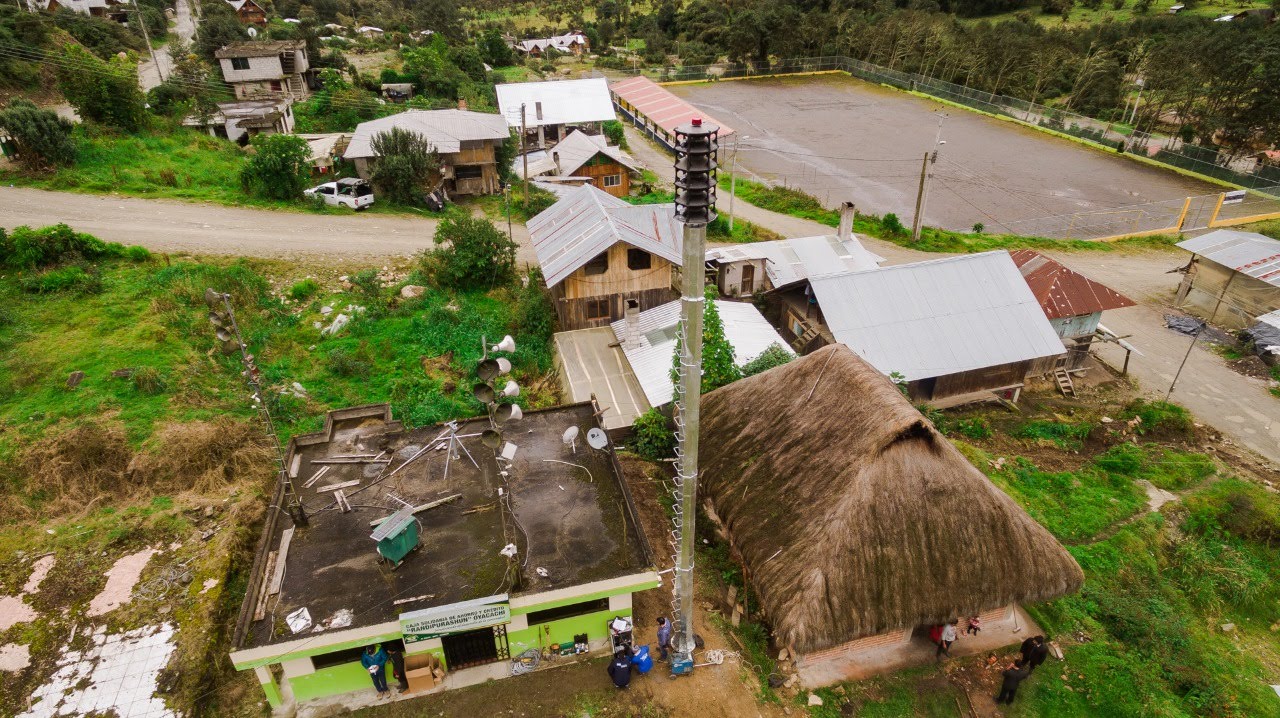 Oyacachi warning system installation
Feel free to write us a message