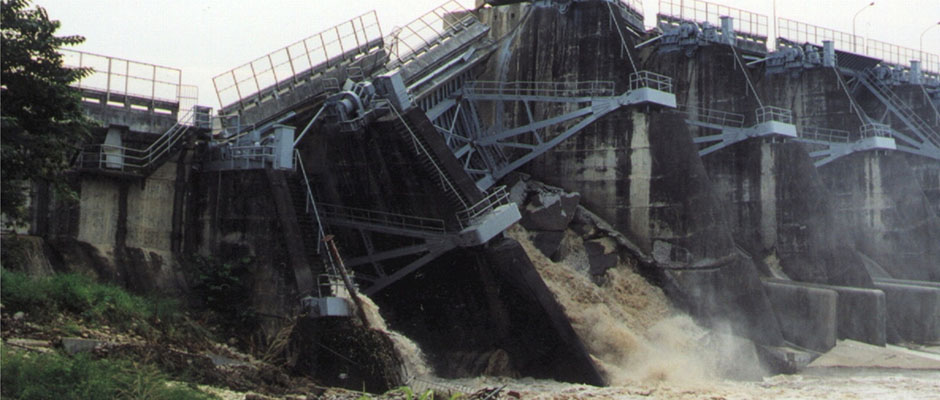 Shih-Kang Dam Project in Taiwan
In addition to the Shih-Kang Dam HSS Engineering and Taican Systems Integration have delivered more than 8 flood warning systems in Taiwan.
Flood warning system in Taiwan
Since 2002 HSS Engineering has cooperated with Taican Systems Integration in Taiwan on several local flood warning systems.
There is a probable risk of earthquakes in Taiwan, since there are numerous dams all over the country, the need for public early warning systems in case of dam failure is significant. For this reason, one of the projects is for an early warning system for the Shih-Kang Dam located in the northwest part of Taiwan. The Shi-Kang Dam was built in 1977 and lies upstream of the city Fengyuan which has a population of 165.000.
Therefore, HSS Engineering was contacted by Taican Systems Integration and after a site survey of the area by HSS Engineering CEO and Ms. in Acoustic Science Hans Secher, it was determined that a total of 12 sirens were needed along the river for a reliable flood warning system.
Each siren system consists of a one-cell omni-directional TWS291siren plus several directional speakers. The system communicates with radio links and runs on AC power with battery back-up.
The control center consists of a customized software system with an encoder and software, which has been translated into Chinese as required. Moreover, this software includes a map of the area, which shows the status of each siren. The map provides a complete overview of the warning system and allows the customer to quickly activate a single siren, a group, or all sirens simultaneously. HSS Engineering field engineers supervised the installation and commissioning in Taiwan.
In 1999 a major earth quake hit the area and severely damaged the Shih-Kang Dam. Luckily, a flood was avoided, because the bottom of the reservoir rose 10 meters. In conclusion, it is believed that this caused the water to flow back upstream into the reservoir, so luckily no flooding occurred in the downstream direction, but the need for a flood warning system was imminent.