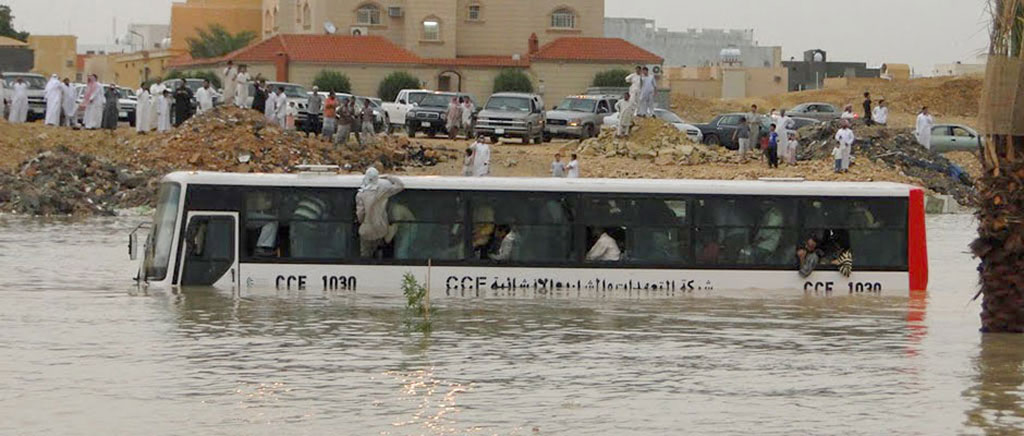 Sirens sound as the water rises in Saudi Arabia.
In the arid regions, flash floods are the most devastating hazards for human life and infrastructures. Flash floods are mainly caused by intense rainfall or dam failure resulting in a rapidly rising water flow level, reaching maximum peak flow in a few hours.
The valleys, called wadis, in Saudi Arabia are bounded by relatively steep banks. They remain dry for most of the year and only fill during the rains. Wadis can be dangerous, as it might be sunny on the coast and in the cities, but pouring in the mountains causing the wadis to become raging torrents in a matter of minutes.
Several dams and wadis in Saudi Arabia have been installed with TWS siren systems and Giant Voice control centers from HSS Engineering.
The TWS-SERIES Electronic siren is the market leading high power voice and Electronic siren system. Its construction provides superior audio quality combined with the highest output to power consumption ratio.
The dams are equipped with sensor warning that detects any abnormality in structure and water flow. In case of an emergency, the sensors interface to the customized Giant Voice Emergency Management Software which sends a warning to all relevant sirens in the area for quick and reliable public warning.
The siren warning system has been activated several times. For example in May 2013 in the Al-Baha region when The Civil Defense sounded the warning sirens as the water in Aqiq Dam rose to dangerous levels and started overflowing, threatening several villages downstream.