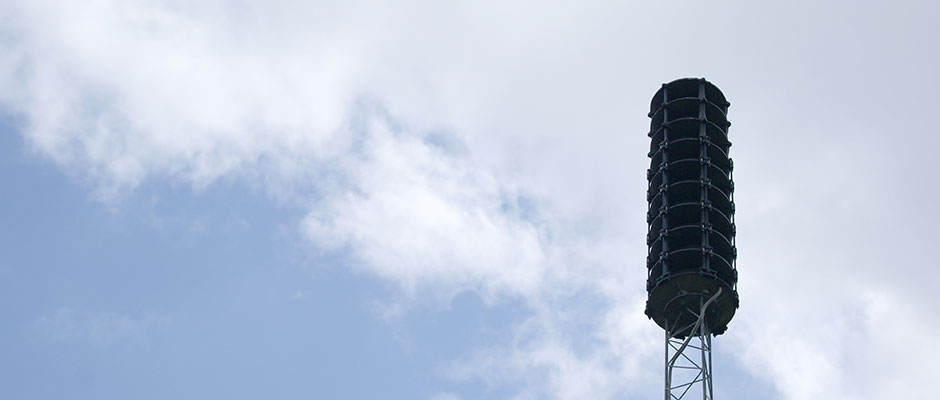 The Danish Public Warning System
When the Danish Warning System was installed it was the largest public warning system in the world.
When a major accident or disaster involves an acute danger of injury or property damage, it is possible to warn the Danish population of such risk by means of Denmark's national electronic siren warning system.
The system has a total of 1,078 interconnected sirens covering about 80 % of the Danish population
A separate uninterruptible power supply allows the sirens to work in the event of a power failure. The sirens are fixed to buildings or poles in cities and urban areas with more than 1,000 people. Outside these areas, the police may decide to use mobile sirens.
On May 7, 2014, the Danish Public Warning System underwent the annual public test.
The Danish Emergency Management Agency (DEMA) operates and maintains the siren warning system. Once every year – on the first Wednesday of May – the sirens are tested. The test starts at noon and lasts for around 10 minutes. If you hear the sirens on the first Wednesday of May, do not be alarmed, it is just a test. Click here for know more.
The siren network is automatically tested every day, but in silent mode. A complete and full acoustic test is done once a year when all sirens are activated at noon on the first Wednesday in May.
Some of the 1,078 sirens were installed by helicopter: