Giant Voice Portable Control Unit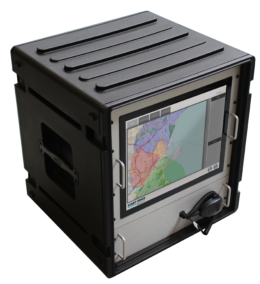 Giant Voice® Portable Control Unit
The Giant Voice® CORE-PCU gives you total control over your warning system.
The Giant Voice® Portable Control Unit is designed to meet the customer's need for precise and accurate information when vital decisions have to be made. To simplify operations, the GV-CORE-PCU has a built in 19" touch screen and an intuitive, easy-to-use Graphical User Interface (GUI) that allows the user to issue system activations and
collect remote siren status via RF link or landline.
Specifications
Height: 60.20 cm
Width: 59.60 cm
Depth: 60.96 cm
Weight: 50 kgs