Giant Voice Deployable Unit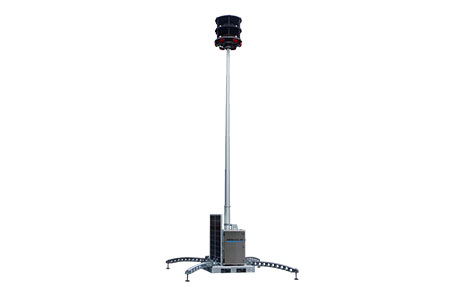 Giant Voice®
Deployable Unit

The Giant Voice® Deployable Unit is a flexible alternative for temporary warning installation designed to meet your requirements even in harsh environments.
Featuring the TWS292 high power voice and siren system the deployable unit provides a 360° superior coverage. The GV-DPU is easy to handle and the solid supporting legs make it possible to erect the 6-meter pneumatic telescopic mast on rough ground. The deployable unit is equipped with 2 x 100W solar panels as well as a universal AC charger for recharging the batteries – this is a flexible solution that allows you to charge your deployable unit whenever it is needed. The deployable unit is equipped with a 25W radio (UHF or VHF) and can be activated remotely from any Giant Voice® control center equipment.
The Giant Voice® Deployable Unit meets NATO standard requirements and can easily be moved to any site with a forklift or similar for fast and reliable warning. The chassis has been designed to reduce freight volume and transportation costs and to improve handeling and easy installation even in harsh enviroments.
Specifications
Height: 252 cm
Height erected: 660 cm
Length: 113 cm
Width: 113 cm
Weight: 500 kg