Early Warning System for dams
WHAT WILL HAPPEN IF A DAM-DISASTER STRIKES?
ARE YOU READY TO ALERT? Hundreds of dams around the world have the potential of making a lifesaving difference for the people living, working or visiting environments surrounding a dam by focusing on Early Warning System (EWS).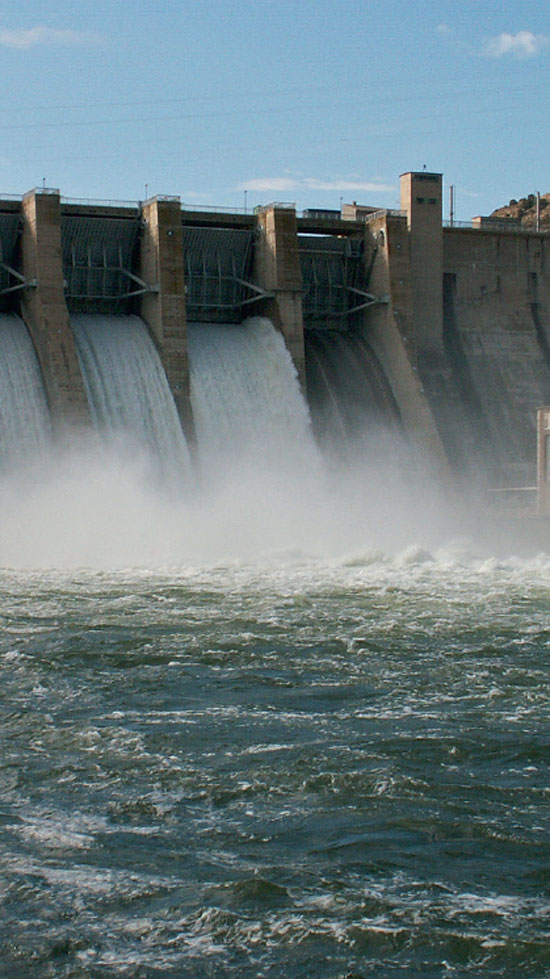 Early Warning System for dams is a major element of disaster risk reduction. But in reality, we see a lot of very old installations that are far from having the optimal security and most of all systems are in fact out-dated by the digital possibilities we work with today.
Are you ready?
What will really happen if a dam-disaster strikes? The sirens scream out a warning tone to prevent losses of life inside and downstream of the dam. But how will the people in your care react? Or what direction do they receive to react on?
A great warning system is able to give the right mass notification, that commands you to react according to the situation.
Time is everything to reduce the impact on the people you are trying to reach and also reducing the economic and material impacts.
Real life experiences show us, that stand alone hooters or pneumatic sirens for warning systems, simply isn't enough.
A fit warning solution for dams
HSS ENGINEERING has developed an Early Warning System for dams. The system can interact with the status of a dam, providing you instant warning indoor, outdoor and digitally informing all managers and VIP's.
All the siren-system has GiantVoice. This ensures that your warning is not only heard – but also understood. Life voice messages and pre-programmed tones are vital for the better understanding of the situation before, during and after of an emergency inside, upstream or downstream of the dam.
The TWS Electronic Sirens is a highly reliable siren system for mass notification. A clear and intelligible voice capability ensures an excellent warning during an emergency. It prevents the lack of communication between the operator of the dam and personnel or population located outside the dam. This is a great benefit of the Early Warning System for dams when the warning can break through the roaring noise from a broken dam.
The TWS Electronic Sirenes a great fit with GiantVoice to provide an instant call to action. It's high-efficiency amplifiers and EZ-PULL speaker drivers ensure a true 360° high sound output.
The TWS Electronic Siren has exceptionally efficient compared to power consumption. This enables the siren to provide an alarm for a minimum of 30 minutes, at full output power solely from its batteries. This makes the Early Warning System for dams highly reliable.
Everything is housed in a high-end corrosion resistant aluminum cabinet.
With the Early Warning System for dams from HSS Engineering, you got it all on one platform. The system has true potential in making a lifesaving difference for the people and environments surrounding dams. A warning system that you can rely on.

When you hear these sirens
, leave the areas upstream and downstream of the dam immediately.
Follow the commands
from the high power warning system Sirens.

Sirens are setup to
work before
water is released from the powerhouses, sluiceway or spillways.
When you see or hear these warnings,
move away at once.
Early Warning System for dams
by HSS Engineering